Redgum staff are experienced developers of many different types of application on many different platforms.
Support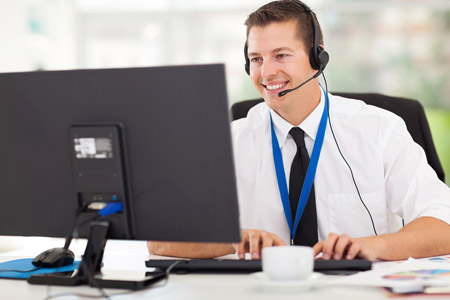 Our help desk is the best in the business. Our staff are seasoned professionals that know our software inside out. The people answering the phone or responding to your emails, are the same people that will provide the answers to your questions. No help desk call queues, navigating complex help desk call systems or being passed from consultant to consultant. You are treated as a person, not a number and the results speak for themselves:
78% of inquiries are resolved within 2 hours
85% of inquiries are resolved within 4 hours
92% of inquiries are resolved same day and,
98% of inquiries resolved within 24 hours
All by a real human…….in Australia
Our help desk staff provide 'how to' support, as well as direct systems support by logging into your system, reviewing the problem at hand and fixing it then and there.
With a Redgum Support Contract, you become a priority customer and get peace of mind that support and expertise is just a phone call or email away. You get access to all our Help Desk services, our online FAQ's, product documentation and priority treatment for our consulting and development services.
Consulting
Our consultants are industry experts committed to our customers. They are always on the lookout for new technologies or industry trends that will keep our customers ahead of the curve. They will make recommendations where they make sense and are available to provide consulting services tailored to your specific needs. They can provide professional, independent consulting on all facets of system requirements including:
Software selection, design and implementation
Manufacturing Systems
Import/Wholesale/Distribution Systems
Accounting Systems
Time, Resource, Inventory, Management Systems
Internet Security
Intranet
Hardware
Networking
Office Suites
Programming
Redgum staff are experienced developers of many different types of application on many different platforms.
Whether it is just customising a current report, extending the capabilities of current applications, interfacing current software to a new product, or building any scale of application from scratch, we can develop solutions to help our clients maximise the capabilities and benefits of computers.
Some of the areas we cover are:
Systems Integration
Customising current systems
Adding facilities to current systems
Interfacing software applications
New system development
Web Integration
Web development
Intranet Development
Environments and Languages:
Microsoft .NET
Visual Basic (Win32 and Win16)
Visual Fox Pro (Win32 and Win16)
Foxpro 2.5 for DOS
Speedbase , Microcobol for Global Operating System
VBScript, JScript, ASP, ASP.NET, ActiveX, Java for Web / Intranet Development
MSOffice VBA (Access, Excel etc)
Training
Training is a critical part of any system. Our training services are designed to ensure you get the most out of your software investment. It is designed to help you maximise your usage and stay one step ahead of your competition.
We can train the trainers or customise training to particular groups or individuals. Whenever possible we train with the customer's actual data to enhance the learning process.
We offer training at our site, online or at your site. Each has pros and cons so we will work with you to develop a training plan that gives your staff the information and training best suited to your business.
Some of the areas we cover are:
ERP Systems
Microsoft Office Suite
Networks
Accounting Systems

AccPac
Arrow
Attache Business Partner
Global Accounting
Great Plains
MYOB
SBT
Sybiz Vision

Programming

Systems Integration
Customising current systems
Adding facilities to current systems
Interfacing software applications
New system development
Web Integration
Web development
Intranet Development

Environments and Languages:

Microsoft .NET
Visual Basic (Win32 and Win16)
Visual Fox Pro (Win32 and Win16)
Foxpro 2.5 for DOS
Speedbase , Microcobol for Global Operating System
VBScript, JScript, ASP, ASP.NET, ActiveX, Java for Web / Intranet Development
MSOffice VBA (Access, Excel etc)