Redgum staff are experienced developers of many different types of application on many different platforms.
3rd Party Integration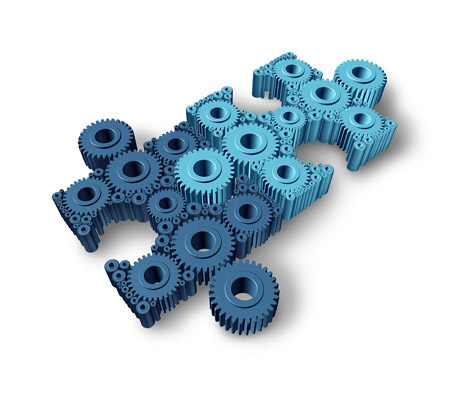 We integrate software with most popular industry and accounting software packages: At present we integrate with:
AccPac
Arrow
Attache Business Partner
Global Accounting
Great Plains
MYOB
SBT
Sybiz Vision
……and have provided numerous EDI integration points for our customers
Barcoding
Our barcode interfaces provide rapid data entry facilities using radio frequency barcode scanners. The scanners are used to feed data directly into your data files and can be used to increase speed and accuracy of many of the main functions. Its main use is in the processing of Jobs and other general warehousing functions.
We include a series of default settings to enable you to customise your software to suit your needs. There is help text against each default which explains the effect of each setting.
Barcoding can be used for a variety of warehousing functions including:
Quick Despatch
Auto Despatch
Issues to Wip
Shopfloor operation feedback
Tag Stocktake
Cycle Stocktake
Instant Stock Check
Purchase Order Receiving
Manufacturing Order Receiving
Reports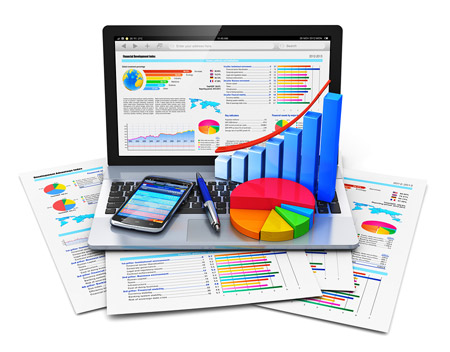 Over the years, Redgum has produced thousands of reports. If your system is not producing exactly what you need, we can create reports for you using one of existing templates with or without modification, or create a brand new report to suit your needs.
We have reports available for Winmagi, Vista6, Vista8, Access, Excel, Progress, SQL Server, Crystal Reports etc.
Here is just a small sample:
Sales reports
Production reports
Purchasing Reports
Warehousing
Shipping
Costing
Accounts Payable
Accounts Receivable
Forecasting
Scheduling
Crystal Reports
Business Intelligence
Our Business Intelligence tools are state of the art. They will save you time, money and resources by bringing timely, relevant information to your fingertips.
Our Business Partner and supplier of choice is Qlikview but we integrate with any number of suppliers and can integrate with a supplier of your choice if you prefer.
QlikView is a new kind of business intelligence software that changes your world. It is BI software that lets you stop guessing and start knowing how to make faster, smarter decisions. The platform delivers true self-service BI that empowers business users by driving innovative decision-making. You can find out more by clicking here but in a nutshell, it:
Empowers business users
Enables IT Pros to deliver self-service BI tools
Makes life easier for IT Pros/Developers
Consolidating relevant data from multiple sources into a single application
Helps you explore associations in your data
Enables social decision making through secure, real-time collaboration
Visualizes data with engaging, state-of-the-art graphics
Searches across all data—directly and indirectly
Interactes with dynamic apps, dashboards and analytics
Accesses, analyses and captures data from mobile devices
Saves your business time, money and resources
Helps identify profit leaks and
Makes you money!
EDI
Generic EDI
Our EDI systems facilitate processing with various EDI gateways. Receive and Send Orders, Invoices, Shipment Advice, Acknowledgements.
They are designed to allow the importing, maintenance and processing of electronic schedules from suppliers into your system while maintaining absolute or cumulative delivery figures and returning ASN's for deliveries.
Automotive EDI
Our Automotive EDI systems provide full automotive EDI processing of cum schedules, together with automatic transmission of ASNs. EDI schedules can be viewed and amended before acceptance and loaded directly into the system as a planned sales order once accepted.
All comply with with AANX, Tradelink, and others.
Web Services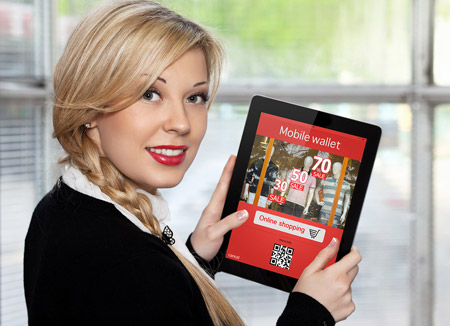 Redgum provides web interfaces and eShopping Carts that connect into your ERP system whilst retaining a high degree of security. Depending on your requirements, you have the ability to make enquiries about your products and their availability, place orders into your system and keep track of the progress of orders.
Internet trading is now a fact of life. Not only does it increase your company's ability to reach a wider audience but, assuming a site is well designed, it also gives your customers the ability to make enquiries and to lodge their own requirements without the need for direct interaction with your staff. This frees your staff to use their time more productively and reduces the instances of data entry errors.
In developing our web interfaces, our main considerations are:
Security
Response times
Real time data
Our solutions provide security by:
Insulating the client's system and data from direct access by internet users. A limited subset of the relevant data is stored on a physically different computer
Initial login with password verification
Data and site protection via encryption and certification if required. Fast response times are achieved by dealing with a smaller subset of data that resides directly on the computer that is being accessed by internet users. Immediacy of the data is controlled by the client. The system can automatically update your data on the web site once a day or once a minute
Automatic Emailing
We all like to be kept informed. Automatic emailing of information provides quick and easy feedback to customers, suppliers or prospects with no interaction required on the part of users. Email templates are fully customisable, and multiple formats can be used based on customer, shipping method, order type etc.
Documents include:
delivery notification
order confirmations
backorder summary
shipment change notice and others
System requirements:
Windows 2000, 2003, XP computer with network access to your files and access to a mail server through which to send emails.